The Politics, Economics & Law Department encourages its students to prepare for the global economies of today by developing both national and international perspectives on the impacts on everyday life that occur through the disciplines of political science, political economy and economics.
Politics, Economics and Law (PEL) is an interdisciplinary department in the social sciences with a national and international focus. Students majoring in PEL earn a Bachelor of Arts (B.A.) degree. Bachelor of Arts (B.A.) and Bachelor of Science (B.S.) degrees in Industrial and Labor Relations are also offered by the PEL department.  PEL has upper division concentrations in politics and law, economics, political economy, public policy and global studies.

The PEL department provides a rigorous and integrated preparation in the social sciences for students who intend to enter graduate or law school, or to seek employment in government, business, social services, human rights or political organizations.
The PEL curriculum has various objectives: to introduce students to the disciplines of political science, political economy and economics and to examine how these different areas intersect to shape U.S. and international law, institutions, and policies. Such a course of study provides the student with a strong background in the historical development of corporations, social welfare policies, labor organizations, and civil liberties and civil rights movements.
PEL also provides students with an opportunity to develop an international perspective in the study of politics and economics - a vantage point vital in the new global marketplace. The department takes a comparative approach to the study of different societies and to the relations among them, with particular emphasis on the developing nations and globalization. The global component focuses on issues such as international trade, foreign debt, economic inequality, transnational political and social movements, environmental concerns and international institutions.
Undergraduate Offerings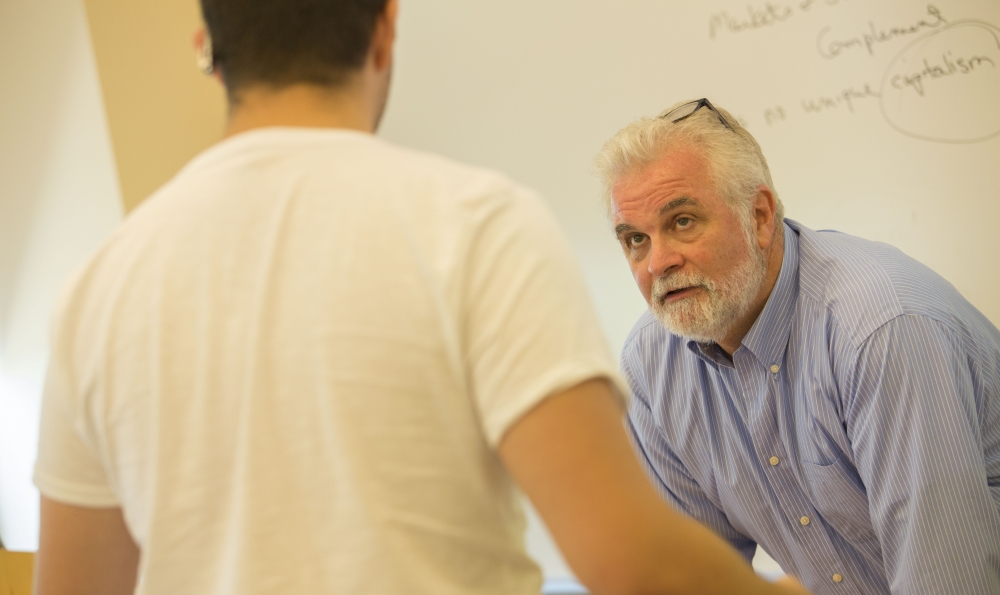 Internships
PEL students are encouraged to gain practical experience by undertaking an internship as part of their course of study. Among the internships students have successfully completed are:
Washington Semester Internship
New York State Senate and Assembly
Office of the County District Attorney
New York City Summer Internship
County Legislature
Political Campaigns – U.S. Senate to County Legislature
New York Public Interest Research Group
Private Law and Financial Firms
Nonprofit Organizations
Contact
Chair
Associate Professor
Politics, Economics & Law
Building
New Academic Building