Daniel Chacko '19
Daniel Chacko, B.S. Finance, is a Tax Processor at KPMG. His professional journey started by various career events held by the School of Business, particularly Mock Interview Day and the career workshops. Those events have equipped him with relevant skills to become an eligible employee. He had received a scholarship to participate in a career-preparedness pilot program that exposed him to resources to help plan his next steps. The academic and career support he received from faculty and staff prepared him for life after college and helped him to obtain a position as a Tax Processor at KPMG. 
"I am so thankful to the School of Business," Daniel adds.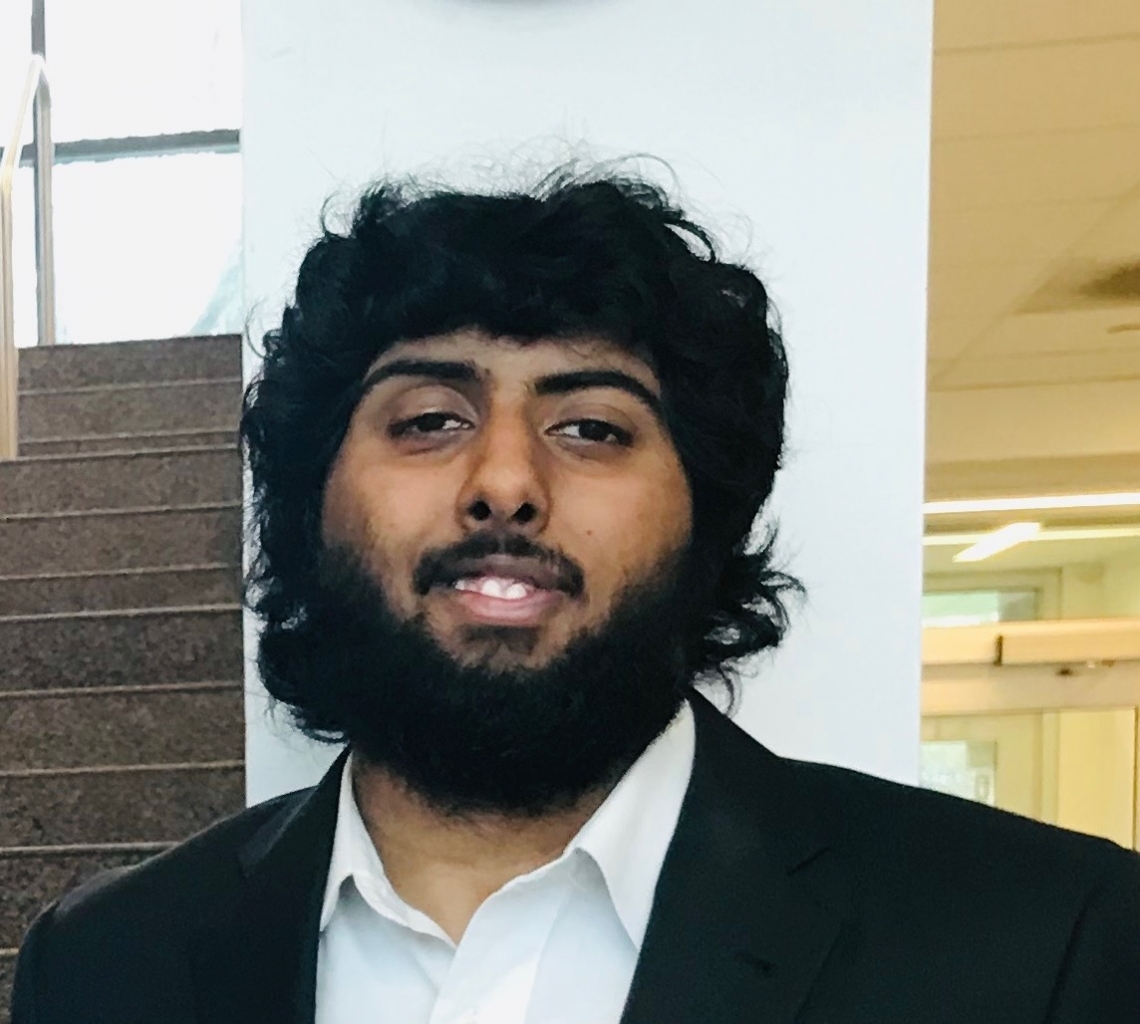 Scott Azus
Scott Azus is a veteran of the State University of New York. He earned his Bachelor's degree in accounting at the University at Buffalo. Now he is getting ready to complete his Master's in Taxation at SUNY Old Westbury with a 4.0 Grade Point Average.  Scott is studying for the New York state C.P.A exam. He has already passed three out of four C.P.A exams!  He will continue forward in his career quest to one day become a chief financial officer in either a public or private organization.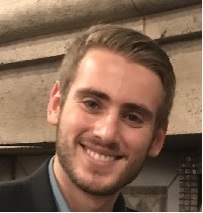 Krystal Garner '15
Alumna Krystal Garner is an actor, model, event coordinator, manager, radio host, and philanthropist. Krystal's most recent accomplishment was being a competitor on BET's. The Season Finale of, 'The Grand Hustle', aired in October 2018, was won by Krystal. She holds a B.S. in Business Administration.
Meet the winner of T.I.'s 'The Grand Hustle' Krystal Garner.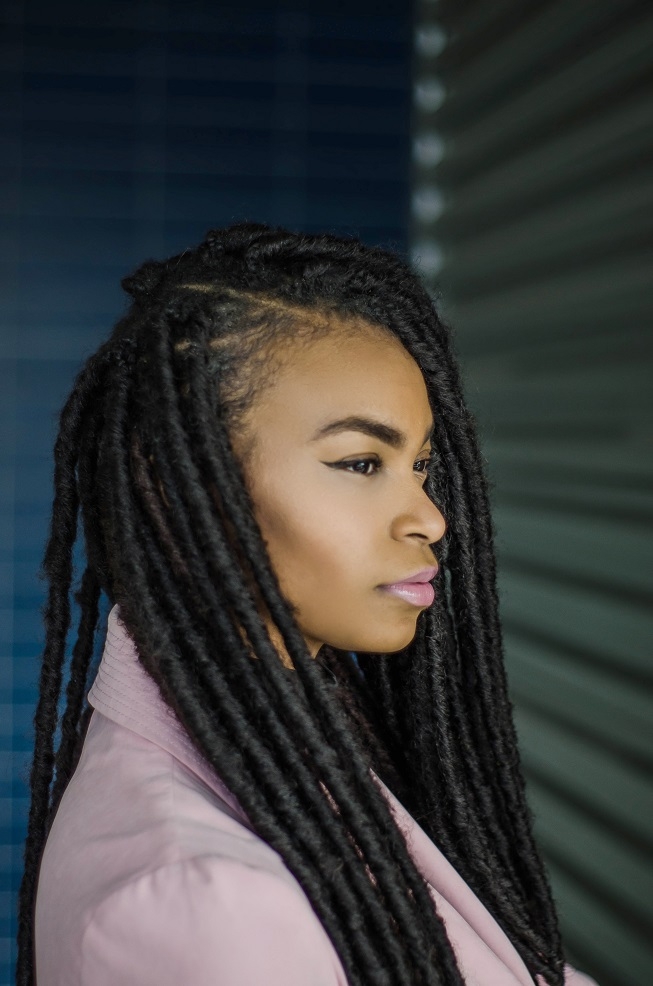 Edgar Montenegro 
"Being in a service industry, it has been my experience that people do what it takes to make sure that a complaint is heard, but seldom is that same effort made to pay a compliment and in closing a difficult year for me personally I wanted to take a moment and offer something from a place of gratitude. Before embarking on this journey to be accepted into your MS in Taxation program the road through the application process was a bit bumpy as some of you may recall but as in most things, the best things in life do not come easy. As the semesters went on and I dusted myself off from not having been exposed to academia for nearly two decades, what I learned has provided tremendous value to me both personally and professionally. While accounting still provides me with a decent dose of humility it has also given me some great talking points professionally as one of my major centers of influence are accounting professionals. Professors Buttermilch, Glodstein, Lucido, Winkelman and Foy have been instrumental in helping me learn and, unbeknownst to them, growing my practice. My recent taxation classes taught by Professor Foy has taken my practice further as I have been able to have more involved conversations with business owners and Estate Planners. Areas that are crucial for the type of conversations I have with business owners and the solutions I provide them. The curriculum and Professor Foy have provided me with a platform to have real world conversations in class that have provided me with results on a professional level. I look forward to the journey ahead and being formally accepted and completing the program. If these are examples of my remaining course load, then I can also look forward to how this journey will enhance my career. Thank you all for your contributions and value to my education."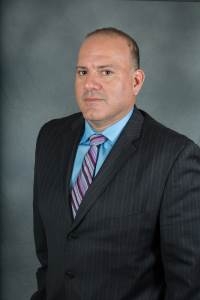 Joseph R. Zorbo '18
"I failed in my first attempt at college in 2009.My overall GPA was a 2.22 when I dropped out of SUNY Old Westbury in 2010.After some experience in the real world, I decided to re-enter SUNY Old Westbury a little over a year ago to pursue a B.S. in Accounting. I've had so many amazing professors that have taught me technical things in the classroom and also helped me with soft skills and career advice. I have used other resources Old Westbury has to offer such as the School of Business Career Services office. I was able to secure six interviews for internships/full-time positions with the help of that office. I joined the Accounting Society, participated in workshops, and attended as many events as possible so I could learn from successful professors, staff, guest speakers, and alumni. "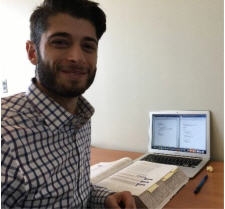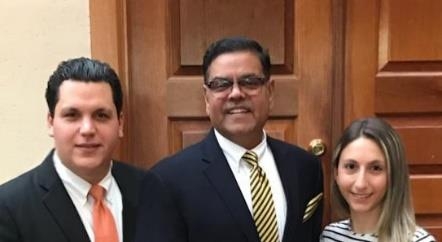 Michael Genova '11
"I often find myself reflecting on my experience as a student at the campus. Most notable for me is the caliber of the professor group which operates with the highest level of professional, demonstrates industry specific knowledge, and the relationships that I have formed during my stay have carried into my professional journey. In my final semester at the college, I enrolled in a mentorship program and was selected as an intern with a global fashion company ESCADA in New York City. In 2012, I joined Citibank N.A as a Personal Banker. In 2015, I joined Flushing Bank and now serve as a bank officer and Branch Manager of the retail bank in Garden City. I thank the faculty of SUNY Old Westbury for giving me the tools to succeed in today's competitive employment market, I always recommend the college in a very high regard to all of my family and friends."
Tricia Genova '15M
"Following my brother Michael's footsteps and highly spoken words about the college, I graduated with M.S. in Taxation in 2015. During my experience, I not only expanded my knowledge, I gained everlasting relationships of now professionals who work in the same field. The atmosphere that is shaped on campus is always positive and encouraging for students. With amazing professors and peers, my experience holds great memories of success through the graduate curriculum. After graduating, I joined R&D Tax Savers as a Tax Analyst, whom specializing in tax incentives such as the Research and Development (R&D) tax credit and EPAct 179D deduction for our clients. With constantly emerging technologies and trends, our goal is to monetize this tax incentive on behalf of our clients. Articles I have authored were selected by Thomson Reuters that discuss tax topics and R&D tax credit opportunities among various industry verticals. SUNY Old Westbury has prepared me for my career path and opened the doors to success and graduate studies in Accounting/Tax will always be highly recommended."