Alpha Theta Xi is the OW chapter of Kappa Delta Pi, the international honors association for teacher education candidates. The organization is dedicated to fostering excellence in education and promoting fellowship among those educators.
Some Benefits of Membership
·         Free subscription to the award-winning New Teacher Advocate electronic edition for undergraduate members
·         Free subscription to the award-wining Kappa Delta Pi Record for graduate students and professional members
·         Face-to-face virtual networking, professional development opportunities and career center
·         KDP stole or honor cords at graduation
·         Publication and presentation opportunities at KDP events
·         Scholarship and grant programs
Eligibility
Undergraduate 24 or more semester hour credits, cumulative average of 3.00 or above, and 2 or more education courses completed at SUNY Old Westbury with a GPA of 3.5 or above. 
Graduate Students: 12 or more graduate credits completed in Education with an average of 3.75 or above. Please Note: Transfer credits can only be applied to the cumulative average of transfer students. Professional Disposition: Faculty members will be contacted to attest to your professional disposition 
There is a one-time induction fee of $15.00: A Chapter annual due of $20.00. International annual membership fee is $47.00 to be paid directly to the International Headquarters or through the Chapter Counselor. 
Contact: Dr. Blidi Stemn, stemnb@oldwestbury.edu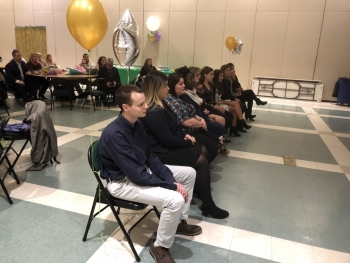 The Old Westbury student CEC chapter is geared for special education teacher candidates.  CEC is the largest international professional organization dedicated to improving the educational success of individuals with disabilities and/or gifts and talents. 
Contact: Dr. Lina Gilic, gilicl@oldwestbury.edu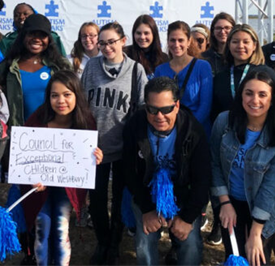 The Teacher Education Club promotes activities that relate to the education field and help education students grow professionally. Activities regularly planned include:
Professional seminars and lectures
Book drives
Cultural activities
Field trips