Bringing art to life for the campus and community.
The Amelie A. Wallace Gallery exhibits paintings, sculpture, photographs, and mixed media by professional artists (including faculty) and students of the Visual Arts Department. Lectures and discussions with the exhibiting artists are scheduled in conjunction with the opening of shows in the Gallery.
The Gallery's three levels, connected by ramps, feature nearly three thousand square feet of exhibit space, plus track lighting that can be adjusted to highlight the displays. The center level opens onto an outdoor sculpture court that can be used to house outdoor displays. The entire facility is supported by two adjacent rooms for preparation and storage of exhibit materials.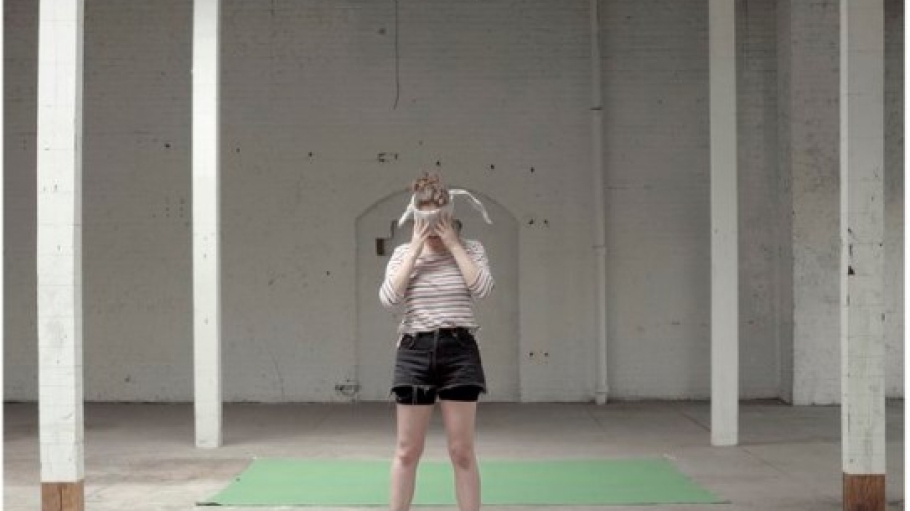 Latest Professional Exhibit
"Historias Paralelas (Parallel Stories)" is a solo exhibition by video artist Tamara that features a multi-channel installation that compares the work of three women: the artist, her sister, Sofia, and their mother, Sonia.  Open February 2-March 9, 2023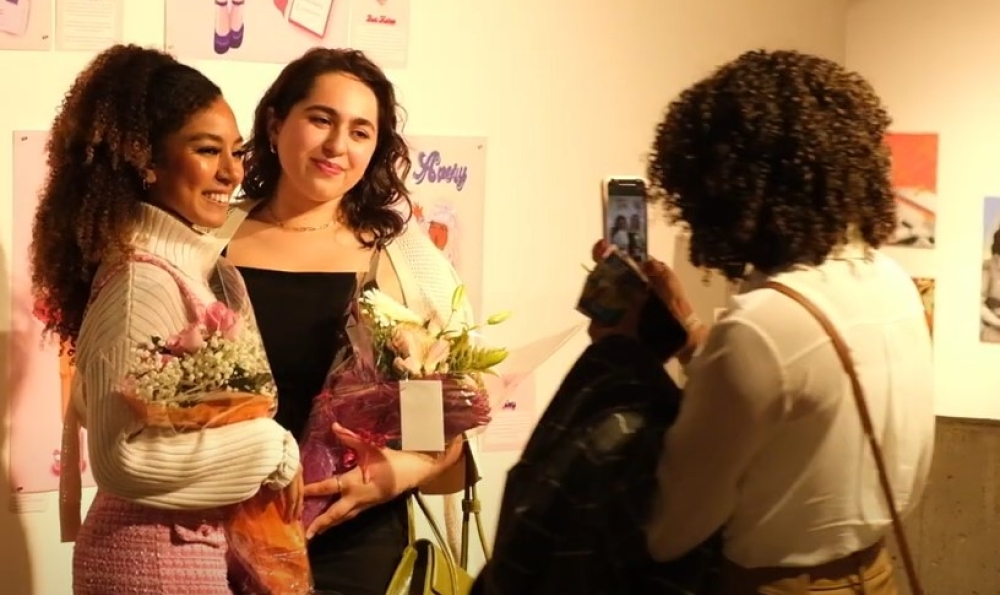 On Display
Students set to complete their studies from the College's varied Visual Arts programs were the focus of the Fall '22 B.A., B.S, B.F.A. Exhibition
About Amelie A. Wallace Gallery
The Amelie A. Wallace Gallery exhibits contemporary art by emerging and mid-career artists as well as works by the faculty and students of the Visual Arts Department. Lectures by and discussions with exhibiting artists are presented in conjunction with exhibition openings. The Gallery was formally dedicated to Amelie A. Wallace of Garden City on May 22, 1979. The late Mrs. Wallace, a member of the Old Westbury College Council from 1974 to 1980, was honored for her unflagging support of the College and her personal commitment to the arts at Old Westbury.

Hours
Mondays- Fridays:  12-5 p.m.
And by appointment
Location
Main Level, Campus Center
SUNY Old Westbury
Route 107, Old Westbury, New York 11568, USA