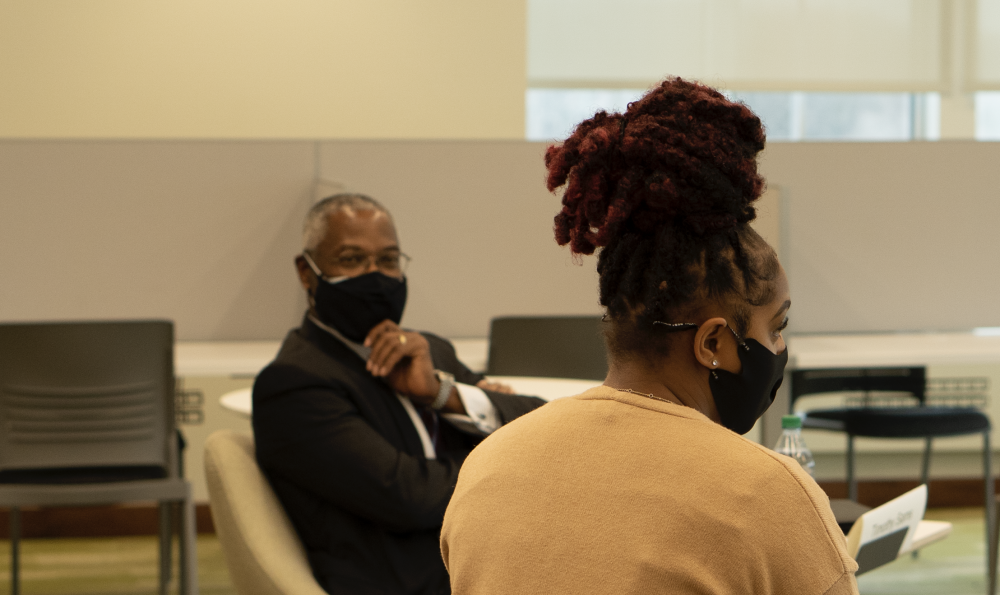 Through Performance Planning
Everyone in our community is is urged to propose an idea that activates our collective vision and explores new possibilities that can help realize an even brighter future our College.  
If you have an idea -- whether it be transformational or a small improvement -- I encourage you to submit a proposal. 
Here is how to make it happen:
Collaborate and turn it in.​ 
Get approved  ​& get funded!
2022-2023 Institutional Priorities
All proposals must respond to at least one of the following institutional priorities. 
Strengthen the college Infrastructure

Strengthen the College Infrastructure to improve the wellbeing and growth of OW community members:

Faculty to include:

Pay Equity
Teaching
Research
Service & Faculty Governance

Chairs (professional and institutional impacts)
Governance

Staff to include:

Pay Equity
Professional Development
Services for Staff

Students to include:

Affordability
Student Engagement
Seamless Student Services
Retention & Graduation
Preparation for post graduate success
Wellness, Safety & Belonging
vii.Career Placement and Advancement

Effective Collaborations (Silo-Busting*)

Transparency

Customer Service 

Training/Development
Expanded hours
Improve Institutional Capacity

Improve Institutional Capacity to include:

Use of Technology & Space
Fiscal Management & Financial Stability
Course Availability
Registrar Services
Enrollment
Fundraising
External Resources*

Partnerships & Externships
LI community/business leaders and community at large (local community, business partners, partner with higher education institutions
State and Federal Partnerships

Assessment 

College-wide
Divisional 

Improve Business Process Review and Optimization
Innovate Transformative Programs

Innovate Transformative Programs to include:

Elevate the College's Identity, its Brand and Spirit

Campus Beautification

Signature Programs:

STEM (Science, Technology, Engineering & Math)
DEI (Diversity, Equity & Inclusion)
Additional Academic Programs

Social Justice Center
Advance Educational Models

Advance Educational Models

Curriculum Development 
Resources
Pedagogical Innovation
Instructional Modalities
Online Education
Policies and Procedures
Enhance Technological Infrastructure
Applied/Experiential Learning (Curricular & Co-Curricular)

Internships
Other forms of applied learning
Advance A Culture of Excellence

Advance a Culture of Excellence: Initiate efforts (programs, systems, initiatives) that enhance and establish a culture of excellence.

Collaboration

Transparency
Encouraging dialogue, social interactions across units

EIT Accessibility
Service and Faculty Governance
Wellness & Belonging
Assessment

Examples: Teaching and Learning centers, Tinker Center, Think Tank, Faculty Center... 
Align with the College's Mission & vision

Mission Statement

SUNY Old Westbury is a dynamic and diverse public liberal arts college that fosters academic excellence through close interaction among students, faculty and staff. Old Westbury weaves the values of integrity, community engagement, and global citizenship into the fabric of its academic programs and campus life. In an environment that cultivates critical thinking, empathy, creativity and intercultural understanding, we endeavor to stimulate a passion for learning and a commitment to building a more just and sustainable world. The College is a community of students, teachers, staff, and alumni bound together in mutual support, respect, and dedication to the Mission.

College Vision Statement: 2018 – 2023

Old Westbury, SUNY's most diverse campus, is a regional academic leader that fosters personal growth and prepares students to embrace the social and environmental responsibilities of our 21st century global community.
Performance Planning Facts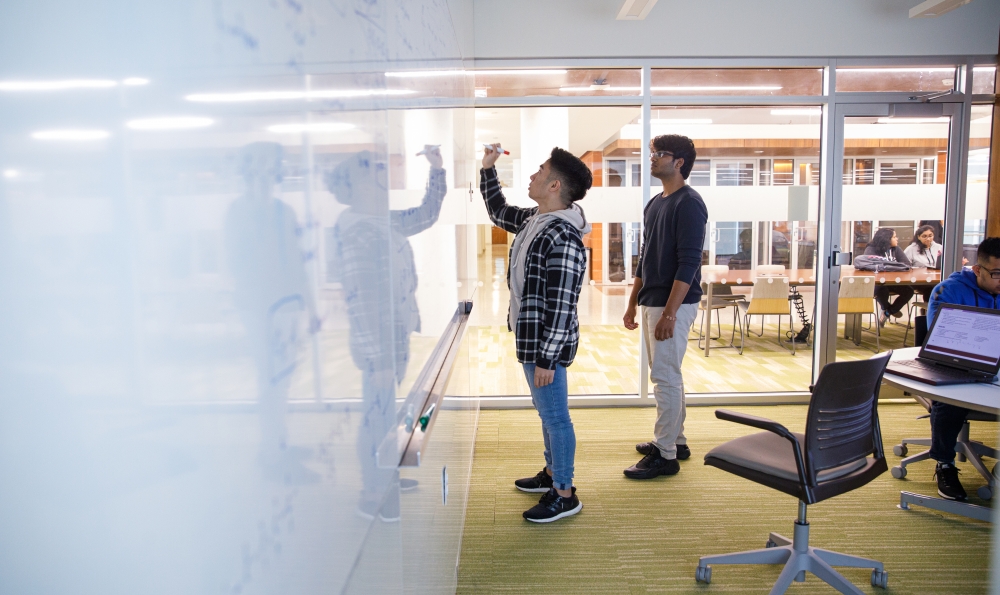 Are you ready to submit your ideas?
The deadline has been extended to October 25th, 2021!
Download the Performance Planning Request for Proposal template, collaborate with others, and submit. If you have any questions email us at pprfp@oldwestbury.edu.