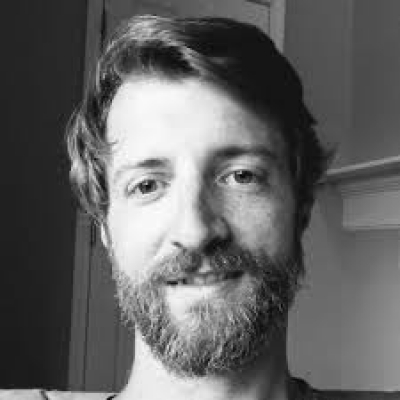 Position/Role
Associate Professor
Interim Chair
Building
New Academic Building
Courses Taught
Sociology of Work
Sociological Theory I & II
Research Methods I & II
Senior Seminar
Intro to Sociology
Degrees
Ph.D. 2013. Sociology. Graduate Center, City University of New York
M.A. 2009. European Culture and Economy. Ruhr University Bochum (Germany)
B.A. 2007. Philosophy. New York University. summa cum laude.
Research Interests
Labor and Labor Movements
Social Class
Political Economy
Publications
Ikeler, Peter. 2016. HARD SELL: WORK AND RESISTANCE IN RETAIL CHAINS (ILR/Cornell University Press).
Ikeler, Peter. 2021. "Labor Relations and the Overdose Crisis in the United States." Addiction Research & Theory, 
29(4): 271-278. 
Ikeler, Peter and Jillian Crocker. 2021. "The Continuity of Work: Class Consciousness in Service and Non-Service 
Jobs." Economic and Industrial Democracy, 42(3): 401-425. 
Ikeler, Peter and CalvinJohn Smiley. 2020. "The Racial Economics of Mass Incarceration: A Critique of Clegg and 
Usmani." Spectre Journal, 1(2): 78-99.
Gasparri, Stefano, Peter Ikeler and Giovanna Fullin. 2019. "Trade Union Strategy in Fashion Retail in Italy and the 
USA: Converging Divergence between Institutions and Mobilization?" European Journal of Industrial 
Relations, 25(4): 345-361. 
Ikeler, Peter. 2019. "Precarity's Prospect: Contingent Control and Union Renewal in the Retail Sector." Critical 
Sociology, 45(4–5): 501–516.
Ikeler, Peter and Laura Limonic. 2018. "Middle Class Decline? The Growth of Professional-Managers in the 
Neoliberal Era." The Sociological Quarterly, 59(4): 549-570.
Ikeler, Peter and Giovanna Fullin. 2018. "Training to Empower: A Decade of the Retail Action Project." Journal of 
Labor and Society, 21(2): 173-191.
Ikeler, Peter. 2016. "Deskilling Emotional Labour: Evidence from Department Store Retail." Work, Employment and 
Society, 30(6): 966-983. 
Ikeler, Peter. 2014. "Infusing Craft Identity into a Noncraft Industry: The Retail Action Project." Pp. 113-133 in 
Milkman, Ruth and Ed Ott (eds), New Labor in New York: Precarious Workers and the Future of the Labor 
Movement. Ithaca, NY: ILR/Cornell University Press. 
Monaghan, David and Peter Ikeler. 2014. "Global Centrality and Income Inequality in U.S. Metropolitan Areas: A 
Test of Two Hypotheses." Sociological Focus, 47(3): 174-193.
Milkman, Ruth, Ana Luz Gonzalez, and Peter Ikeler. 2012. "Wage and Hour Violations in Low-Wage Work: A 
Comparison of Los Angeles, New York and Chicago." Industrial Relations Journal (UK), 43(5): 378-398.
Ikeler, Peter. 2011. "Workers' Power in the Global City? Lessons from Three New York Transit Strikes." Labor Studies 
Journal, 36(4): 460-482.
Ikeler, Peter. 2011. "Organizing Retail: Ideas for Labor's Ongoing Challenge." Journal of Labor and Society, 14(3): 
367-392.