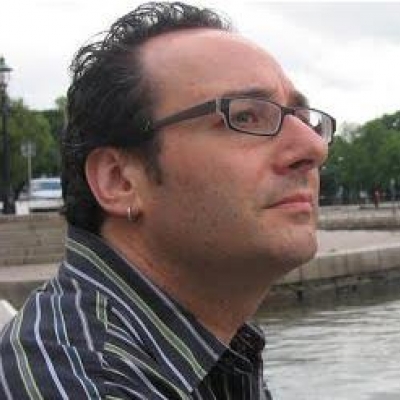 Position/Role
Associate Professor
Chair
Building
New Academic Building
Courses Taught
CR 3094 Drugs & Society
CR 4550 Theories of Crime
Degrees
Ph.D., University of Massachusetts at Amherst, Amherst, MA
Research Interests
The Sociology of Music
Social Deviance
Historical and Comparative Sociology
Culture and Popular Cultural Studies
Criminology
Publications
"Painful Listening: The Musical Noise and Cultural Transcendence of Southern Italian Tarantism". In 'Music Sociology: An Introduction to the Role of Music in Social Life.' Edited by Sara Towe Horsfall, Jan-Martijn Meij, and Meghan Probstfield. Paradigm Publishers. September 2013.
"Remixing the Music of the Spheres: Listening to the Relevance of an Ancient Doctrine for the Sociology of Music." In International Review of Aesthetics and the Sociology of Music. 42/1, June 2011.
"'The Spider Is Alive': Reassessing Becker's Theory of Artistic Conventions through Southern Italian Music." Published in Symbolic Interaction, Volume 32: Issue 3. Fall 2009. Pp. 184 - 206. 
"'A New Kind of English': Cultural Variance, Citizenship, and DiY Politics amongst the Exodus Collective in England." Published in Social Forces, Volume 84: Number 2. December 2005. Pp. 803 – 820.
Office Hours
Office Hours for Fall 2015: Tuesdays and Thursdays, 1 - 2:30pm, and 3:50 - 4:50 pm