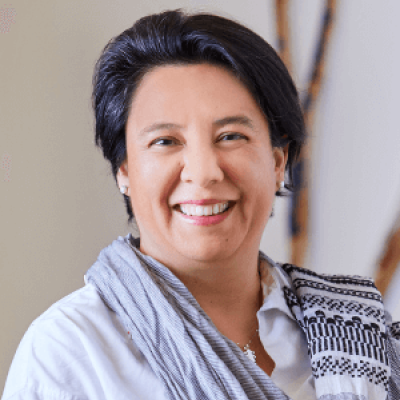 Position/Role
Helena Rubinstein Chair of Education, at Whitney Museum of American Art
Cris Scorza, Helena Rubinstein Chair of Education. Scorza provides vision, leadership, and strategic direction for the Whitney's education program that supports the Museum's goals, exhibitions, and permanent collection. She oversees three program areas: interpretation and research, public programs and engagement; and last year, aligned school, youth, and family programs; and access and community programs as the division of social impact. In addition, she plays an active role in the Whitney's Latinx Art, Artists, and Audiences initiatives, the Museum's evolving Spanish language bilingual efforts, and accessibility and inclusion initiatives. Cris strives to incite inquiry, build self-esteem, foster an interest in art, and respond to a contemporary culture centered on equity and inclusion.
Cris Scorza has worked in renowned New York institutions, including the New Museum, The Museum of Modern Art, and the Brooklyn Children's Museum, and has ten years of audience development at the Museum of Contemporary Art San Diego. At MCASD, Scorza and her team implemented a variety of programs tailored to the surrounding community, including collaborations with artists and arts organizations in the U.S./Mexico border region, leadership development for teens with an emphasis on social justice, and cutting-edge work with combat troops recovering from post-traumatic stress disorder (PTSD).
Born in Mexico City, Scorza studied painting at the Faculty of Arts and Design, Universidad Nacional Autónoma de México. She holds a B.A. in arts administration and art history from Baruch College, CUNY, an M.A. in leadership in museum education from Bank Street College of Education, and a Diversity and Inclusion Certificate from Cornell University.