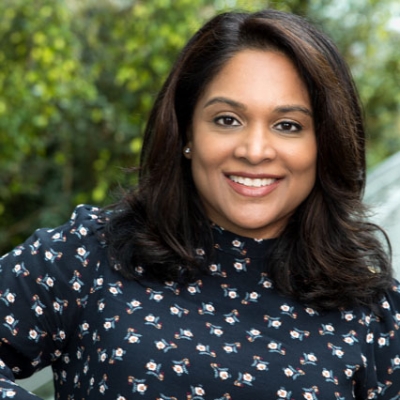 Building
New Academic Building
Courses Taught
ED 6003 - The Exceptional Learner
ED 7004 - Assessment, Evaluation, and Instruction for Students with Exceptionalities
ED 7005 - Classroom Management in Inclusive Settings
ED 7020 - Methods of Instruction for Students with Low Incidence Disabilities
ED 7022 - Interventions in Reading and Writing for Students with Exceptionalities
Degrees
BA - Speech Language Pathology/Audiology - Hofstra University
MS - Early Childhood, Special Education, and Elementary Education - Hofstra University
Ed.D. - Educational Leadership in Diverse Learning Communities - Molloy University
Certifications & Licenses
NYS B-2 Special Education
NYS K-12 Special Education
NYS 1-6 Childhood Education
NYS 7-12 ELA Content Specialty/Special Education
Research Interests
Critical disability theory
Qualitative research
Student agency (students classified with disabilities)
Publications
Chamblin, M., Sarju, S., Wood, L. L., & Uddin-Schmidt, N. (2022). Addressing racism and restoring justice: A theatre and education-based approach to Community Mental Wellness. Applied Theatre Research, 10(1), 71–93. https://doi.org/10.1386/atr_00063_1
Sarju, S. (2021). Toward an Understanding of Student Agency within Institutional Dis/Ableism: A Critical Phenomenological Study [ProQuest LLC]. In ProQuest LLC.
Presentations
March 2023 – Invited speaker/presenter: Assessment (Gr. 1-6). Student Teachers' Professional Development Day, SUNY Old Westbury.
July 2021 - Student agency within dis/ableism: Dissertation findings. Poster Presentation, Virtual, World Education Research Association, Spain.
Music, mindfulness, & movement: Interventions to reduce behavioral over-referrals. Workshop, Co-presentation with Dr. Andrea Honigsfeld, Amy Eckelmann, and Jennifer Somma-Coughlin. New York University Technical Assistance Center on Disproportionality Annual Conference, New York, NY, 2017.