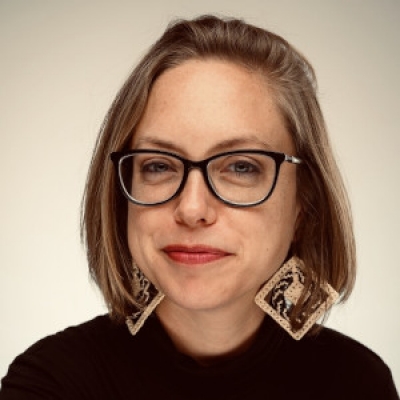 Building
Natural Sciences
Courses Taught
Social Determinants of Health, Women and Health, Medical Anthropology, Community Health Field Placement, Research Methods, Senior Seminar
Degrees
2014

PhD

Applied Medical Anthropology, Department of Anthropology University of South Florida (USF), Tampa, Florida
2009

MPH

Community and Family Health College of Public Health, University of South Florida, Tampa, Florida
2005

BA

Anthropology, with Honors University of Florida, Gainesville, Florida
Research Interests
Smith joined the Department of Public Health at Old Westbury in the Fall of 2015. Smith is a feminist medical anthropologist with mixed methods research experience in areas such as women's health, sexual health, human trafficking, and gender-based violence.  Her most recent research is in Guam, U.S. and Chuuk, Federated States of Micronesia, which focuses on gender, migration, sexual and reproductive health, Pacific diasporas, clinical environments, and the political economy of health. 
Publications
2019

Smith, Sarah A. Embracing the Obstetric Imaginary: Chuukese Women, Migration and Stratified Reproduction. Medical Anthropology 38 (4): 342-355.
2019

Smith, Sarah A. Gender, Relationships and Sexual Violence in the Lives of Women from Chuuk, Micronesia. Journal of Aggression, Maltreatment & Trauma 28 (2): 146-165. 
2018

Smith, Sarah A. Chuukese Patients, Dual Role Interpreters and Confidentiality: Exploring Clinic Interpretation Services for Reproductive Health Patients. Hawai'i Journal of Medicine and Public Health 77(4)7-12.
2016

Smith, Sarah A. Global Reproductive Health and Migration: The Role(s) of the Anthropologist. Practicing Anthropology 38(4):40-42.
2016 Smith, Sarah A. Examining the Intersections of Gender and Reproduction in Chuuk: Reflections on the Relevance and Utility of MDGs in a Small Island(s) Community. In Naomi McPherson, ed. Missing the Mark? Women and the Millennium Development Goals in Africa and Oceania. Ontario: Demeter Press.
2016 Smith, Sarah A. Migrant encounters in the clinic: bureaucratic, biomedical, and community influences on patient interactions with front-line workers. Social Science & Medicine 150:49-56.
2013 DeBate, Rita, Daley, Ellen M., Vamos, Cheryl A., Kline, Nolan, Marsh, Laura and Sarah A. Smith. Transdisciplinary Women's Health: A Call to Action. Health Care for Women International 35: 1113-1132.
2013 Smith, Sarah A. Sexual and Reproductive Health of Micronesians: A Systematic Review of the Literature. Asia-Pacific Journal of Public Health 25(1):7-18.
2012 Dyer, Karen, Dickey, Nathaniel, Smith, Sarah A., and Hannah Helmy. Human Trafficking in Florida: The Role of Applied Anthropology in Addressing the Problem and Response. Practicing Anthropology 34(4):24-28.
2011 Daley, Ellen, DeBate, Rita, Dodd, Virginia, Dyer, Karen, Fuhrmann, Hollie J., Helmy, Hannah, and Sarah A. Smith. Exploring awareness, attitudes and perceived role among oral health providers regarding HPV-related oral cancers. Journal of Public Health Dentistry 71(2):136-142.
2010 Buhi, Eric R., Daley, Ellen M., Oberne, Alison, Smith, Sarah, Schneider, Tali, and Hollie Fuhrmann. Quality and accuracy of sexual health information websites visited by young people. Journal of Adolescent Health 47(2):206-208.