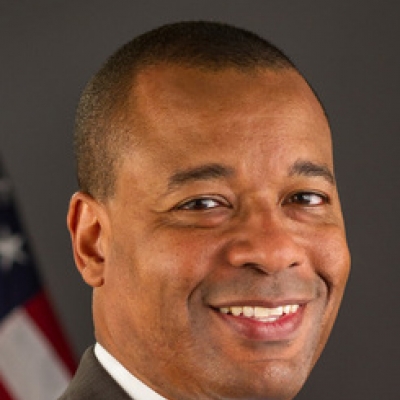 Position/Role
Regional Director, New York, Securities & Exchange Commission
Degree Earned: Computer Information Sciences
 
How did your education prepare you for what you are doing today?
There are a few ways for me to answer this question. First, SUNY Old Westbury provided me with excellent training as I prepared to enter Howard University Law School.  Second, the college's focus on public service was very important to me.  I always had a passion for serving the public, but the faculty helped me identify ways that I could make the best contributions.   Lastly, my degree is in computer science and, today most securities transactions are computer-based, so I have a strong understanding of how many of the current systems work.
What is your greatest professional accomplishment or recent professional accomplishment to date?
My greatest professional accomplishment is the honor to serve as a regional director for the SEC, first in the Salt Lake City Regional Office, then Atlanta and now New York. The SEC regulates the securities industry in the United States, and the New York Office Regional Office covers New York and New Jersey. The region has the largest concentration of regulated entities in the country, so there is a lot to do. Fortunately, our team is up to the task. They include an extraordinary group of over 400 staff, including enforcement attorneys, accountants, and investigators who enforce the federal securities laws and highly skilled examiners who conduct compliance examinations. It is a privilege to lead such a talented group of professionals charged with the important task of protecting investors, insuring fair and orderly markets and promoting capital formation.
What programs do you support at SUNY Old Westbury, and why?
Over the years I have worked very closely with the Office of Alumni Affairs on programs for students that provide them with insight into law school and succeeding in a professional work environment. When I worked at the Financial Industry Regulatory Authority (FINRA) in New York, we also arranged for a class to visit the Museum of American Finance.  For students interested in business and finance, it is important that they understand the breadth of the financial industry as they consider potential opportunities.  Finance is a very competitive field, so the earlier students identify possible areas of interest the better it will be for them.
Do you have advice for current students?
Have a plan. Students should have an idea of where they want to go and how they expect to get there.  They should write out their plan and put dates on it. The plan does not have to be a rigid document. Instead, it should be a living one. It can change as circumstances change, but they can use it as a roadmap for their future. Also, students should endeavor to follow their passion.  I have been the most successful when I was doing something that I liked or something that was important to me.   
What is your favorite memory and/or spot on campus?
There are many great memories of my time at Old Westbury, especially those with the members of Alpha Phi Alpha, my fraternity.  One consistent thought is sitting in Core West (what today is called Campus Center), on the concrete steps inside the building, reading and enjoying the sun shining through the ceiling.