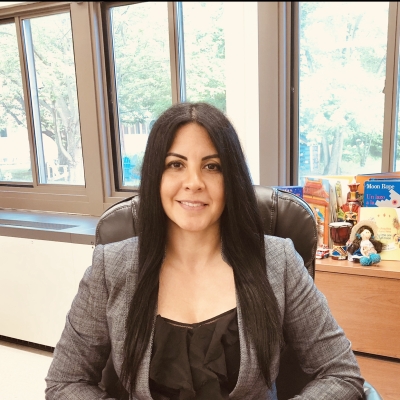 Position/Role
President, New York State Association for Bilingual Education
Priscilla Zarate has dedicated her life to ensuring that English language learners (ELLs)/bilingual students and their families are provided the supports (i.e., academic, linguistic, and social emotional) necessary to achieve in school and beyond.  She started her career in 1999 in Queens as a bilingual teacher and later coordinator of the program.  From 2008 to 2015, she served as the assistant bilingual coordinator for the second largest school district in New York State: Brentwood School District.   
Later, she was invited by the deputy chancellor for the New York City DOE's Division of English Language Learners to become the executive director for the entire citywide division, where she oversaw the provision of ELL services and bilingual programs for 150,000 English language learners in 1,600 schools throughout the five boroughs.  Part of her responsibilities included building the capacity of superintendents, school leaders, and teachers in all subject areas. She also led citywide initiatives to create and expand dozens of bilingual programs.  Zarate worked closely with the New York City chancellor and deputy chancellors to create policies that ensured equity, excellence, and accessible supports and resources for the academic success of ELLs. Much of these resources are still in use to this day.   
Currently, she serves as the director of ENL Pre-K to 12 in the Port Washington School District.  Zarate also serves in a number of other roles within various organizations, such as a trustee on the Suffolk County Community College Board of Trustees, the chairperson of the Suffolk County Hispanic Advisory Board, board member of 100 Hispanic Women of L.I., Long Island Latino Teachers Association (LILTA), and Latina Moms Connect, Inc.
In 2013, she was recognized by the Town of Babylon and Supervisor Rich Schaffer as a "Hispanic Leader Serving and Guiding Our Nation with Pride and Honor." That same year, State Senator Phil Boyle honored her as a Hispanic Leader in the Brentwood community.  More recently, Zarate was selected as "Administration of the Year—2022" by the New York State Teachers of English to Speakers of Other Languages (NYTESOL).  
Ms. Zarate believes that "every child deserves high quality educational programs that value, respect and represent the cultural diversity and languages that students bring into their school communities."