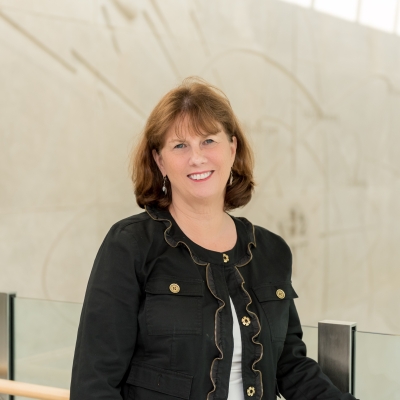 Position/Role
Featured Speaker, OW Summer Institute for Teachers
Dr. Maureen Gillette is Professor of Educational Studies and former the dean of the College of Education and Human Services at Seton Hall University. After teaching for twelve years in urban and rural Catholic and public schools, Dr. Gillette began her college teaching career at the College of St. Rose in Albany, NY, where she taught for nine years, eventually becoming the Department Chair of Teacher Education. She served as Associate Dean in the College of Education at William Paterson University for six years and was Dean of the Daniel L. Goodwin College of Education at Northeastern Illinois University in Chicago, IL for eleven years. She has served as an accreditation team member and chair, and currently consults with institutions seeking accreditation for their educator preparation programs.
Dr. Gillette's research focuses on recruiting and preparing community-based teachers of color for urban schools. She directed two K-12 and community-based partnership programs designed to address the need for teachers who know the community where they teach because they live in that community; Paterson (NJ) Teachers for Tomorrow (PT4T) and Grow Your Own Teachers in Chicago.
Dr. Gillette has published two books, Learning to Teach Everyone's Children: Equity, Empowerment, and Education that is Multicultural (2005 with Carl A. Grant), and Star Teachers of Children in Poverty (2018), second edition (with Martin Haberman and Djanna Hill). Dr. Gillette has over twenty-five refereed journal articles and book chapters. She has been a partner in successfully receiving over $20M in grants. In 2015, Dr. Gillette was named one of the 30 most influential Deans of Education in the United States by Mometrix.
Maureen received a bachelor's and a master's degree in elementary education from Northern Illinois University. She earned her Ph.D. in Curriculum and Instruction, with an emphasis on multicultural education and diversity, from the University of Wisconsin-Madison. Additionally, she holds certificates in Management and Leadership from the Harvard Graduate School of Education, in Principles and Techniques of Fundraising from Indiana's Lily School of Philanthropy, and in National Women's Leadership from the ACE Women's Leadership Forum.
Dr. Gillette considers herself to be a teacher first, and she loves her current job as a tutor for an elementary school student who fell behind during Covid. Her most important job, though, is being Grammy Gram to a soon-to-be sixth grader who attends Chicago Public Schools, and Aunt Mo to a high school junior, a sixth grader, a third grader, twin fourth graders, a kindergartener, a pre-kindergartener, and two preschoolers. They are the ones who continually remind her what is important in this work.
Publications
Haberman, M., Gillette, M., and Hill, D.A. (2018). Star Teachers of Children in Poverty, Second Edition. New York: Routledge.
Grant, C.A. and Gillette, M. (2006). Learning to Teach Everyone's Children: Equity, Empowerment, and Education That Is Multicultural. Belmont, CA: Thompson Wadsworth.