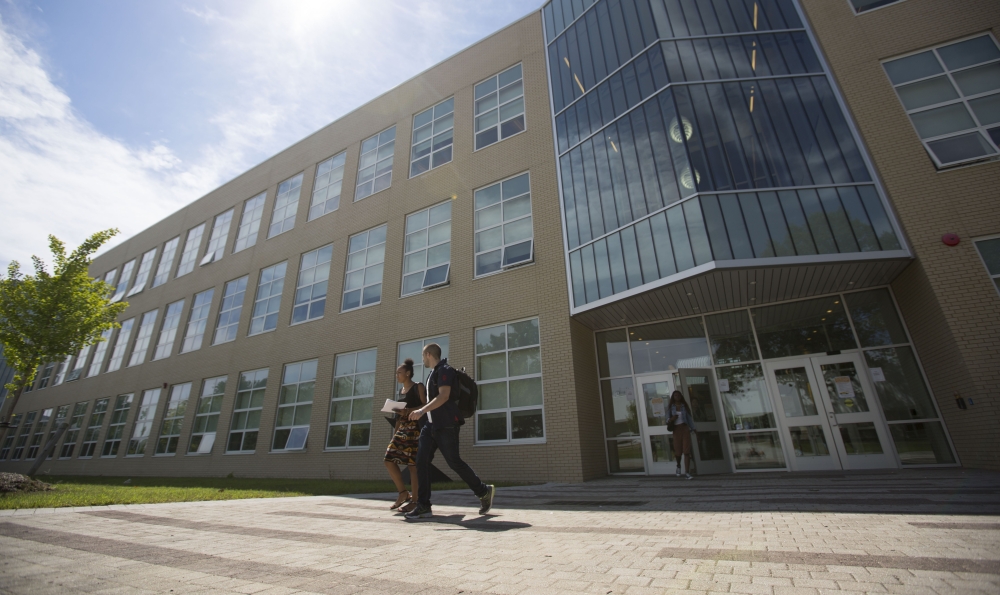 Welcome to New York's Newest University
SUNY Old westbury earns University designation
Changes official state education title from "State University of New York College at Old Westbury" to "State University of New York at Old Westbury."
This change reflects the quality and prestige of a SUNY Old Westbury education, which is dedicated to preparing its students for career and life success while empowering them to be changemakers for social and environmental justice.  

- President Timothy E. Sams 
Excellence through access, diversity, and affordability
Rated a "Best Value" by Money Magazine for '22-'23
Mission-based focus on social and environmental justice
Ranked 13th by U.S. News for empowering social mobility 
5-time winner of Higher Education Excellence in Diversity award for outstanding commitment to diversity and inclusion
What does becoming a University mean?
The name State UNIVERSITY of New York at Old Westbury properly reflects the quality, breadth and prestige of the education we provide.

Being a university adds to our global reputation. In many areas outside of the U.S. the term 'college' is the equivalent of high school - causing some confusion about our offerings and expectations.
Universities are known for focusing on a wide array of research and scholarship opportunities for students, which is a hallmark of an Old Westbury education.
Being a student of a university can be a boost for students seeking to attend graduate school.
The institutional seal, originally created in 1987, has evolved to exclude reference to the campus being a college. 
 
What will not change?
The University remains committed to its historic mission to stimulate in its students a passion for learning and a commitment to building a more just and sustainable world.
Creating an environment that cultivates critical thinking, empathy, creativity and intercultural understanding remains a key priority campus-wide.
Students will continue to experience the close, caring community graduates have enjoyed for more than 50 years -- including small class settings, transformational student experiences, and a close-knit, dynamic and diverse student body. 
 
Why does SUNY Old Westbury qualify as a University?
The New York State Board of Regents' adopted new guidelines for what constitutes a university at its January 2022 meeting. These guidelines require institutions of higher education to offer registered undergraduate and graduate curricula in the liberal arts and sciences, including graduate programs registered in at least three of the following discipline areas: agriculture, biological sciences, business, education, engineering, fine arts, health professions, humanities, physical sciences, and social sciences.
SUNY Old Westbury offers graduate level programs in five of those disciplines.
The SUNY Chancellor, who was delegated authority by the State University of New York Board of Trustees to take all actions necessary and appropriate to effectuate a university designation for eligible institutions, approved SUNY Old Westbury's request for this change during the Spring 2023 semester.