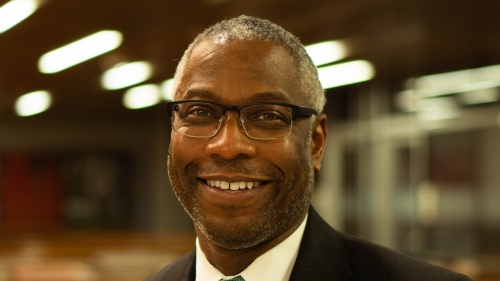 Dr. Timothy Sams will be inaugurated as the sixth President in the history of SUNY Old Westbury on Friday, April 14, 2023.
Events throughout the week of April 10-14 will draw attention to the College's commitments to diversity, equity and social and environmental justice. 
The formal installation ceremony and reception that follows it on Friday will be the main events of the inauguration, but the campus will be celebrating in other ways throughout the week.
SUNY Old Westbury's faculty and campus offices are encouraged to offer programming relating to social and environmental justice and sustainability leading up to the investiture and throughout the academic year.  Student groups on campus are also encouraged to think about hosting activities on these topics during the week and all year long.
For complete details on all Inauguration activities and events, visit the inauguration website.