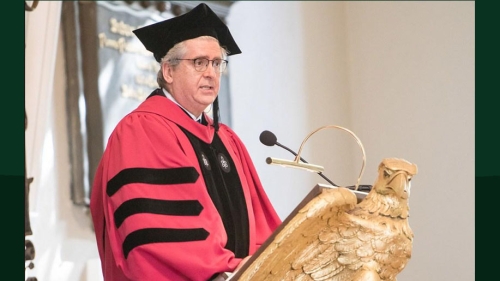 Location
Zoom Link will be sent to those who RSVP
SUNY Old Westbury's School of Education has organized the presentation, "Global Education: Educating Students to Improve the World," presented by Fernando M. Reimers, the Ford Foundation Professor of the Practice of International Education and Director of the Global Education Innovation Initiative at Harvard University.
In this conversation, discussions will take place on how the UN Sustainable Development Goals can be used to help students gain competencies that empower them to make a difference in significant social challenges such as poverty, inequality or climate change and the role of innovative curriculum, teacher professional development and other supports to reimagine the instructional core.
An expert in the field of Global Education, Reimers' research and teaching focus on understanding how to educate children and youth so they can thrive in the 21st century. He was a member of UNESCOs Commission on the Futures of Education, which wrote the report "Reimagining Our Futures Together: A New Social Contract for Education." Reimers directs the Global Education Innovation Initiative, a cross-country research and practice collaborative focusing on education for the 21st century. 
To prepare for the discussion, there are two required readings: "A Global Movement to Educate for Peace," and the first chapter of "Educating Students to Improve the World." 
RSVP to the School of Education.