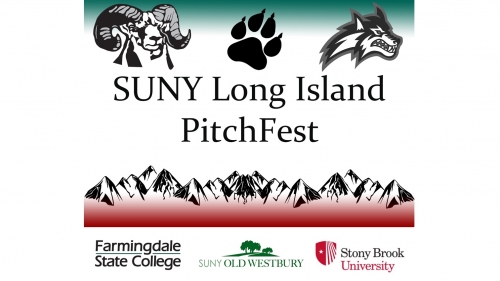 What Is Your Next Big Idea?
SUNY Long Island PitchFest is a joint business plan competition that offers an experiential learning opportunity for students to become competent in delivering their entrepreneurial pitches to a panel of judges and gain valuable experience and feedback on their business models. This competition is a collaborative effort between Stony Brook University, SUNY Old Westbury, and Farmingdale State College. 
This Fall semester SUNY Long Island PitchFest will be a hybrid experience. You can submit your application and business proposal to your university representative in the first round. Thereafter our judges will review your video pitch submissions and select the finalist to compete and deliver a live pitch along with a live Q&A section with our judge's panel.