Whether you're a fan of the Panthers, current athlete or weekend warrior ready for competition, the Athletics Department provides a variety of options for you to engage yourself, meet new people, and keep yourself moving... 
Here you will find all you need to know to keep you actively engaged with the happenings in and around the Clark Athletic Center, which is home to our Panther Division III athletics, Intramural programs, and recreational activities. 
Aren't an athlete but still want to be involved? Wear the green and white from the sidelines and help our Panthers as student employees for the athletic equipment room, facilities, and game day operations.
Due to the COVID-19 pandemic, the Clark Center gymnasium, fitness room, tennis courts and swimming pool are closed until further notice. 
Campus Facilities
F. Ambrose Clark Physical Education and Recreation Center 

Fitness Rooms
Weight Room
Swimming Pool
Gymnasium

Jackie Robinson Athletic Fields
Panther Park (soccer and lacrosse)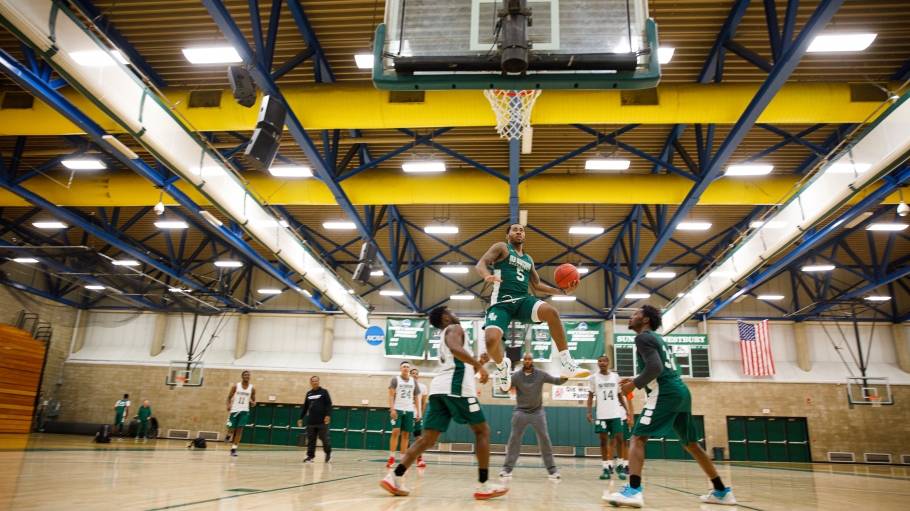 Panther Athletics
The Panther Athletics website has complete information about our Division III intercollegiate athletics program and more.
Contact
Building
Clark Athletic Center