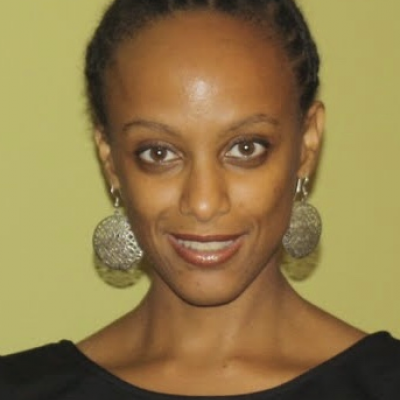 Building
Natural Sciences
Courses Taught
Introduction to the US Healthcare System
Epidemiology
Community Health Field Placement
Degrees
University of Michigan, Ann Arbor, Ph.D. in Public Health
University of Michigan, Ann Arbor, M.A. in American Culture
Columbia University, B.A. in History
Research Interests
Dr. Haile joined the Department of Public Health in the Spring of 2011. She is a social epidemiologist whose research has focused on immigrant mental health, LGBT mental health and HIV risk, structural violence, and racial health disparities. In her most recent work she ethnographically examines community displacement in Bedford Stuyvesant, Brooklyn.
Publications
Rowell-Cunsolo, T., Hu, B., Haile, R. (2020). "It's like I was out there by myself": The receipt of reentry support among HIV-infected formerly incarcerated individuals in New York City. Health & Justice. 8(6)
Haile, R., Padilla, M., & Parker, E. (2016). A conceptual analysis of research examining identity and HIV risk in Black men who have sex with men. In L. Follins & J. Lassiter (Eds.), Black LGBT health in the United States: At the Intersection of Race, Gender and Sexual Orientation. Lexington Books. Lanham: MD.
Calabrese, S., Meyer, I.H., Overstreet, N., Haile, R., & Hansen, N. (2015). Exploring Discrimination and Mental Health Disparities Faced By Black Sexual Minority Women Using a Minority Stress Framework. Psychology of Women Quarterly. 39(3): 287-304.
Haile, R., Rowell-Cunsolo, T., Parker, E, Padilla, MB, & Hansen, N.B. (2014). An empirical test of racial differences in perceived racial stigma and affiliation with the gay community. Journal of Social Issues. 70(2): 342-359.
Rowell-Cunsolo, T. L., Harrison, R. J., & Haile, R. (2013). Exposure to prison sexual assault among incarcerated Black men. Journal of African American Studies, 18(1): 54-62.
Rowell, T. L., Wu, E., Hart, C., Haile, R., & El-Bassel, N. (2012). Predictors of drug use in prison among incarcerated Black men. The American Journal of Drug and Alcohol Abuse. 38(6): 593-597.
Williams, D.R., Haile, R., Mohammed, S.A., Herman, A., Sonnega, J., Jackson, J.S., & Stein, D. Perceived discrimination and psychological well-being in the U.S. and South Africa. (2012). Ethnicity & Health, 16(1-2), 111-133.
Meyer, I.H., Ouellette, S., Haile, R., & McFarlane T. (2011). "We'd be free": LGB narratives of life without homophobia, racism, or sexism. Sexuality Research and Social Policy. 8(3): 204-214.
Haile, R., Padilla, M., & Parker, E. (2011). "Stuck in the Quagmire of an HIV Ghetto": The meaning of stigma in the lives of older Black gay and bisexual men living with HIV/AIDS. Culture Health and Sexuality,13(4), 429-42.
Williams, D.R., Haile, R., Gonzalez, H., Neighbors, H., & Baser, R. (2007). The mental health of black Caribbean immigrants: Results from the National Survey of American Life. American Journal of Public Health. 97(1), 52-59.